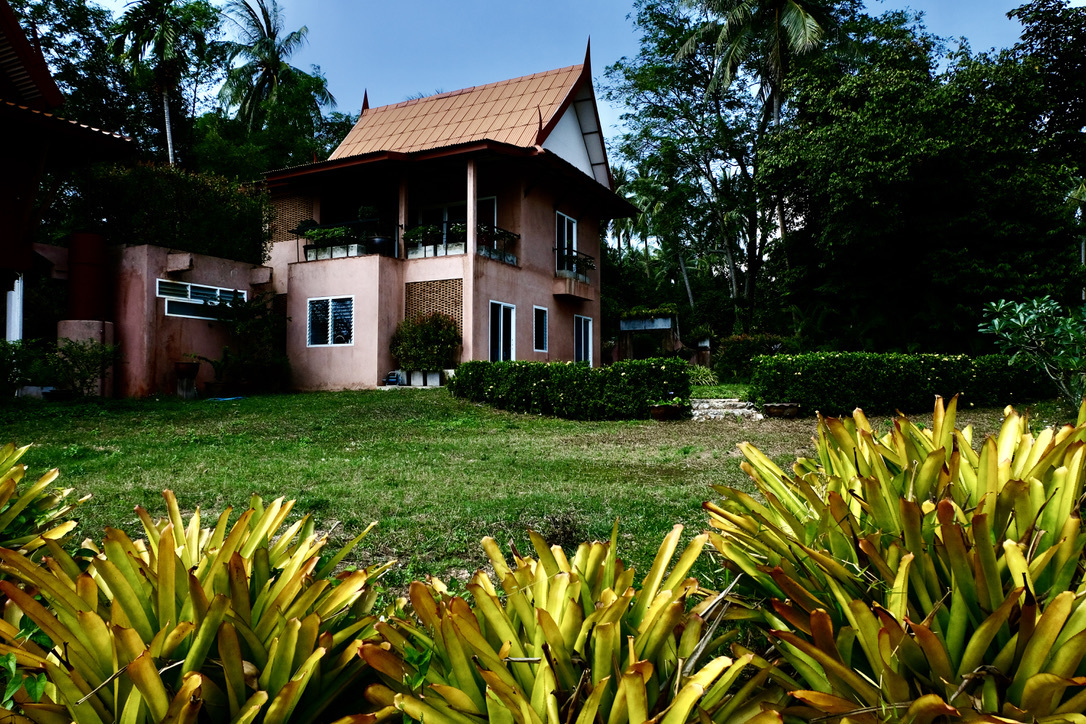 Piman Pu offers Thai Andaman beach front island life.
We are a beach front property set in a tropical garden with salt chlorinated pool.
We have three unique spacious and comfortable accommodation choices"
2 x 1-bedroom villas, and
1 x 3-bedroom villa.
Why Us
Why Choose Piman Pu
01
Comfort
Piman Pu offers comfort, away from the crowds in an unspoiled natural setting.
02
Location
It is in a gorgeous location, with beautiful tropical grounds and direct beach access.
03
Garden
The garden is full of palms, frangipanni, cycads, bromeliads, and exotic plants
Amenities
Enjoy the amenities in Piman Pu
Tropical Nature
Our location is unspoilt. You can see many types of birds, butterflies, and insects.
Most afternoons you'll see monkeys (please don't feed them).
The water ways are also home to water monitors (woranuts).
At night you will probably see fireflies.
If you take a walk inland, you can walk through rubber plantations with the occasional large banyan (large fig) tree.
We recommend taking a hike on Mount Pu for views and the jungle experience. We can arrange a guide to take you and we'd be pleased to provide a lunch for you to take.
Ao Luboh
Piman Pu's beach is called Ao Luboh.
This beach is tidal and fills like a lagoon at high tide offering swimming in the tropical bay at high tide.

Further down the beach, at peace paradise and Bonhomie you can stop for a drink.
Piman Pu's Garden
Piman Pu's grounds are extensive. The garden offers mountain and sea views.
The garden has two pavilions, the beach sala, which is right on the beach, and the pool sala right next to the pool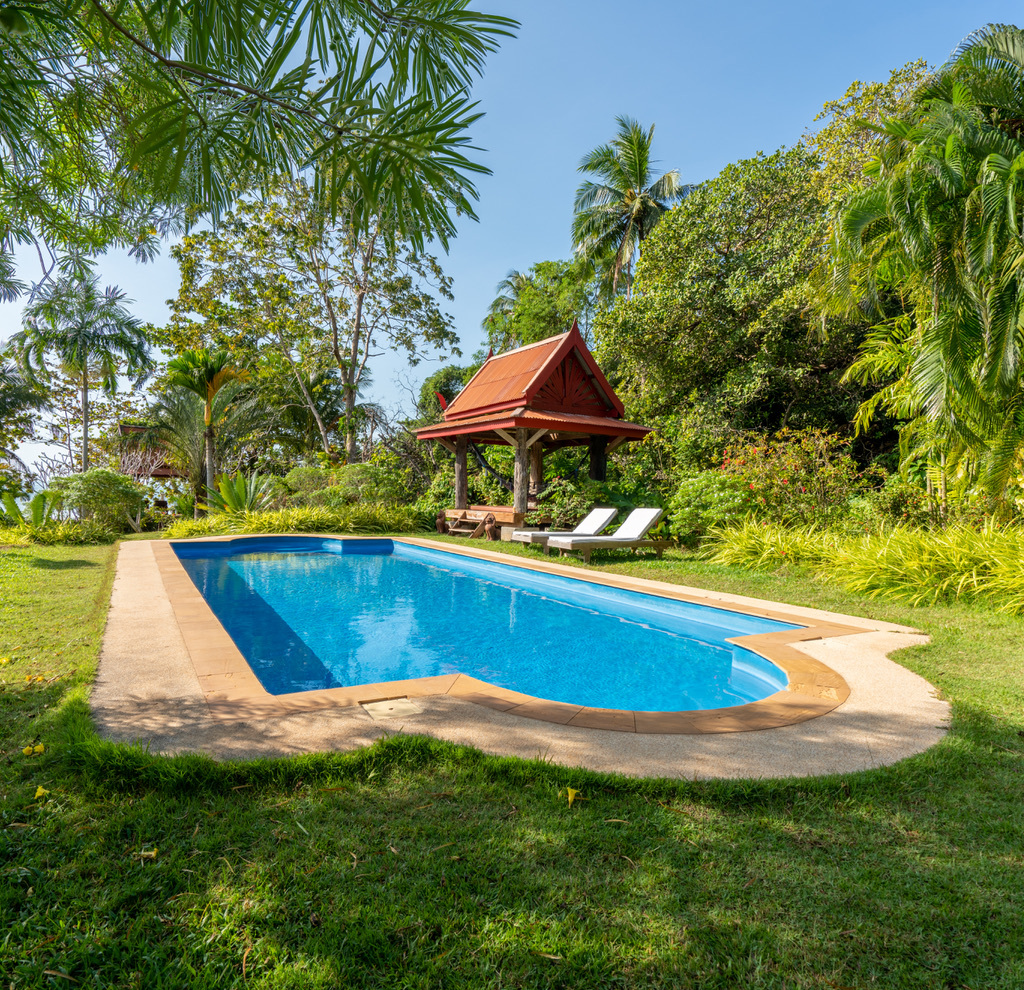 11-meter pool
The property has a saltwater pool set is the garden. The pool is private, being hedged on one side and surrounded by palms on the other.
Koh Pu and Koh Jum
Our island has two names. The northern part is Koh Pu, and the southern part is Koh Jum.
There are three villages on the island connected by a concrete road that leads from Piman Pu at Ao Luboh in the north to Koh Jum pier at the south.
Village Restaurants
There are places to find a nice local meal at each of the villages.
There are also bars for a cocktail at Golden Pearl and the hotels around Ting Rai village.
Boats
There are 3 piers offering regular ferry services to Laem Kruat on the mainland.
Gallery
Some photos from Piman Pu